News / Comunication
The Amasua Group and Krustagroup family say goodbye to their President Don Amador Suárez Villa
The founder and president of the Amasua Group, to which Krustagroup belongs, passed away in San Sebastian at the age of 76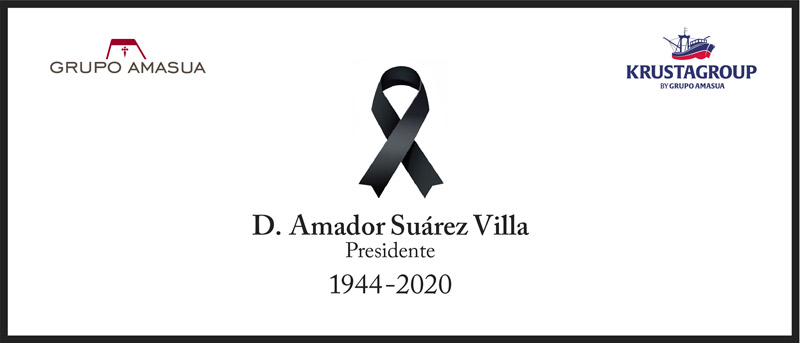 With the death of Don Amador Suárez Villa not only the Amasua Group and Krustagroup lose their founder and alma mater, but also the spanish business fabric, especially the fishing sector, loses one of its main references, as indicated by the condolences, transmitted just a few hours after his death, of the Minister of Agriculture, Fisheries and Food, Luis Planas.
President of the Spanish Fishing Confederation (Cepesca) since its constitution in 2007, during his years at the head of the institution, Amador Suárez "exercised his leadership in favour of the unity" of a sector that he —with his knowledge, effort and strategic vision— contributed to make more profitable, more modern and more sustainable.
Beyond his family, the fishing industry was his life. He came to it precisely because of family tradition, through his father, a self-made man from whom he inherited a modest fishing business that, over time, would become one of the main business conglomerates in the sector. First as a shipowner, in the 1960s, with a growing fleet -—he was a pioneer in on-board freezing systems— that would soon transcend the waters of the Gulf of Cadiz and be among the first to operate in Morocco, Mauritania and Senegal.
In the 1970s, he started up the commercial branch of what today is the Amasua-Krustagroup and continued to expand the company's horizons throughout the Americas (mainly Argentina) and Asia, until it became one of the main holding companies for companies dedicated to the marketing of seafood products. A great business group that, thanks to the proximity of its founder, never lost its family character.
Unfortunately, this family is in mourning today. May Don Amador rest in peace, he leaves us a great man, leader, entrepreneur and family man.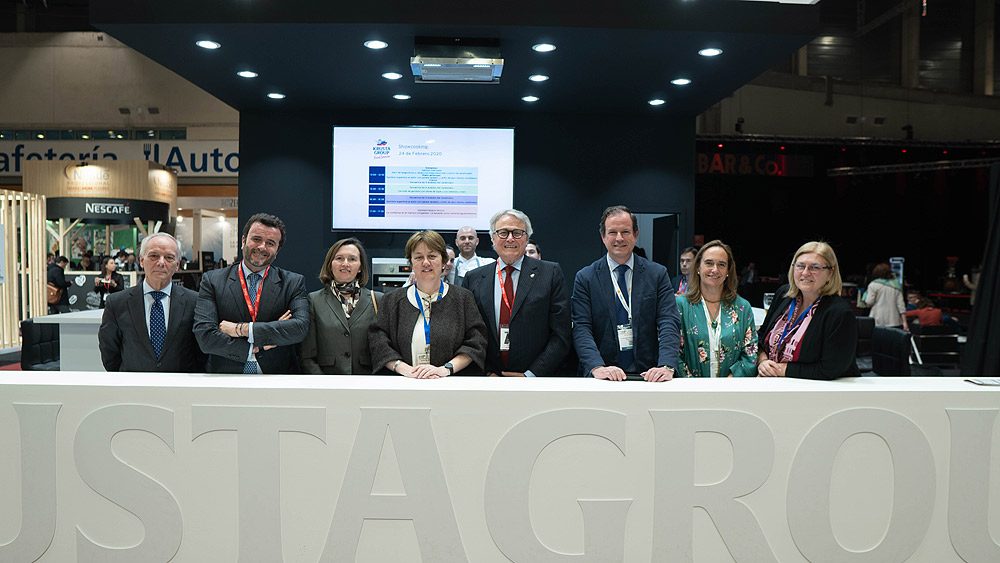 From left to right: Ignacio Gandarias, Director General of Fisheries Management; Elías Suárez Garmendia, CEO of Krustagroup; Isabel Artime, Director General of Fisheries Resources; Alicia Villauriz Iglesias, Secretary General of Fisheries; Amador Suárez Villa, President of the Amasua Group and Cepesca; Javier Garat, Secretary General of Cepesca; Rocío Béjar, Assistant Secretary General of Cepesca; and Ana Melantuche, Chief of Staff of the General Secretariat for Fisheries, in a ceremony last February in Madrid.