News / Grand Krust
This is the renewed digital identity of Grand Krust
The company launches its new digital identity within a corporate image renewal plan.
A new digital identity in line with its new corporate identity. Within the corporate image renewal plan undertaken by Krustagroup with a firm commitment to design during the last six months, the company has just launched the new Krustagroup websites, aimed at professionals in the sector, and that of its fast-moving consumer brand, Grand Krust, intended for the general public.
Aware of the importance of the look and functionality of a web page – currently the company's cover letter – the company has made a big effort to renew its digital spaces.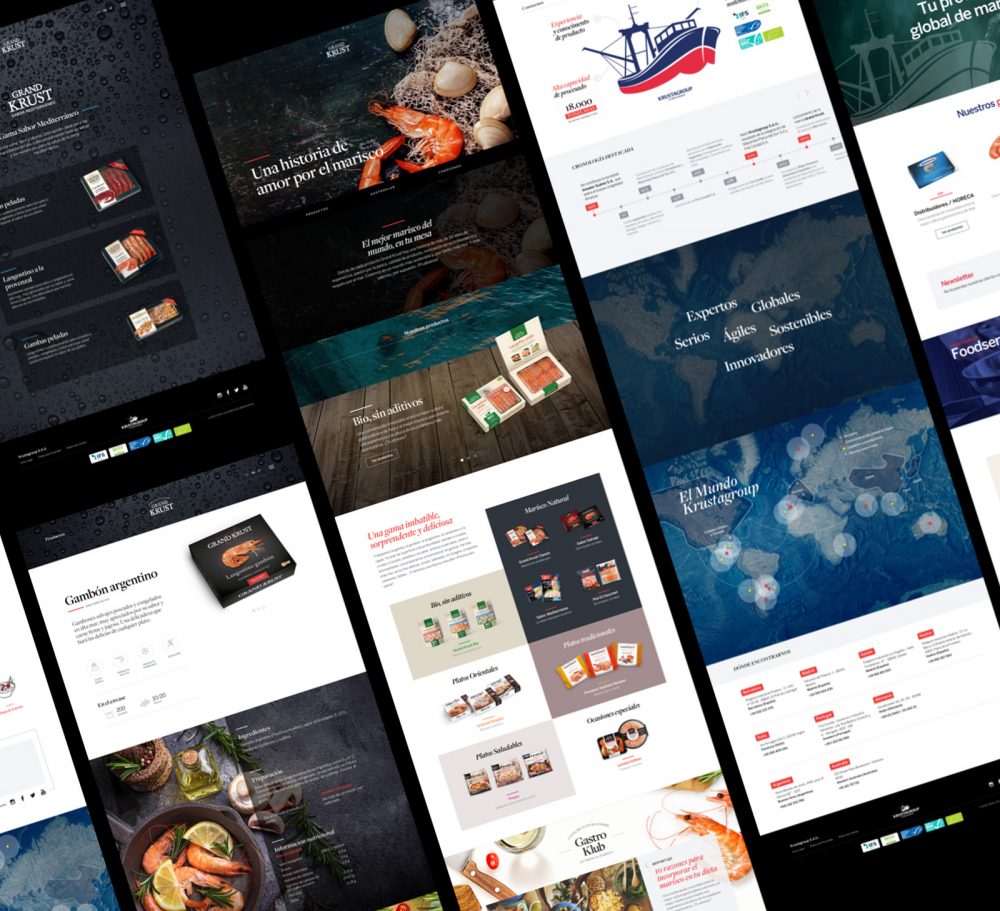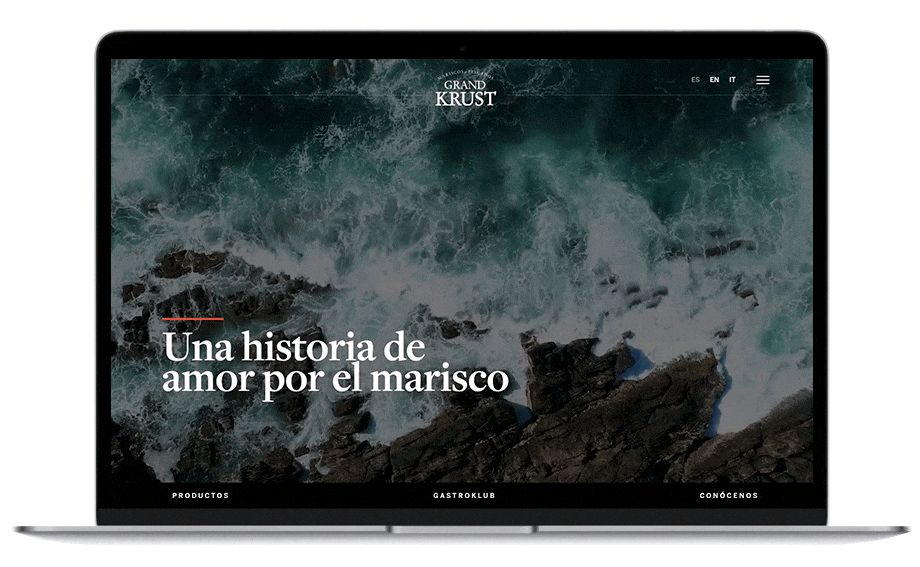 Strong use of video and resources such as infographics, cartography and illustration, adaptation to all types of devices … these are some of the common characteristics of both websites. With a more functional and sober design on the corporate website, the Grand Krust website stands out for its graphic approach close to lifestyle publications and for the creation of a space dedicated to editorial content (recipes, tips, personalities, news …), called Gastro Klub, that has been launched as a "channel about foodie culture around seafood."